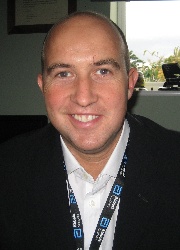 Consultant Vascular & Endovascular Surgeon
Clinical Interests: Minimally invasive endovascular approach to vascular disease. Peripheral angiography and angioplasty, stenting for abdominal aortic aneurysm (EVAR) and endovenous techniques e.g. radio-frequency ablation (VNUS) & injection/foam sclerotherapy.
Professional Memberships: Royal College of Surgeons of England The Vascular Society British Society of Endovascular Therapy European Society of Cardiovascular Surgery European Society for Vascular Surgery
Personal Profile: Mr Davey was born and raised in Newcastle upon Tyne. His basic medical degree was obtained in Scotland before returning to the North-East to embark on his post-graduate specialist training.
Following completion of his basic surgical training, Mr Davey spent two years in full-time research concerning aspects of endovascular aortic aneurysm repair and was duly awarded his post-graduate degree of Doctor of Medicine (MD). Subsequent progress involved his higher general surgical programme within the hospitals of the Northern Deanery with sub-specialty open vascular training at the Freeman Hospital.
Mr Davey's training was finally completed with a twelve-month dedicated endovascular fellowship in Perth, Western Australia prior to taking up his NHS post as Consultant Vascular & Endovascular Surgeon within the County Durham & Darlington Foundation Trust.
Meet the team